Bespoke holidays
Because, sometimes, we may not have everything!
All of our offers are hand-picked with our members in mind - and we always strive to ensure that we have the hotels and holidays you want, when you want them. However, with over 50 million members (and growing by the hour!), it would be impossible to think we could please everyone all the time.
So, with this thought in mind, we've launched Secret Escapes 'bespoke' holidays - a personalised holiday service available to members of Secret Escapes. We'll still only offer flash sales (a sale for a week or so only) on our site, but our very valued partners over at Designer Travel will be able to help you if you're looking for something we don't currently have on sale, but still at the best rates available.
Designer Travel boasts over 30 travel experts, with access to thousands of hotels, villas, apartments and flights in any destination you can think of. Test them, go on! They're also agents for ABTA and ATOL protected products, which basically means that you can book your holiday in the knowledge that your money is safe.
As an added benefit of using Designer Travel via Secret Escapes, our members will receive an airport lounge pass* for all travellers in your party.
So if you're desperate for your travel fix, and Secret Escapes doesn't have what you want right now, contact Designer Travel:
Tel: 0845 1239496
www.designertravel.co.uk/secretescapes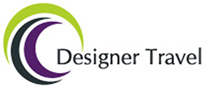 * For all sales with a minimum value of £350 per person